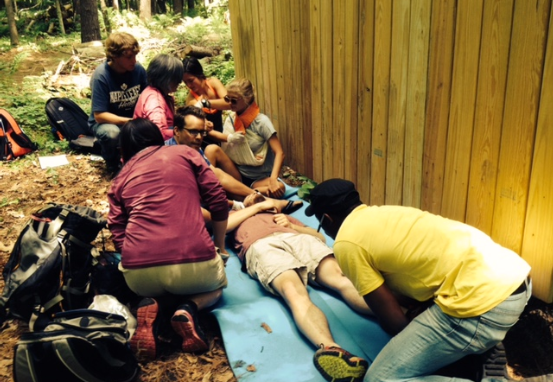 WHERE? All home courses are held at the Ndakinna Education Center, 23 Middlegrove Rd. Greenfield Center, NY 12833. The Center is located on a 70+ acre private forest preserve in the foothills of the Adirondack Mountains.
Lodging is available - Coed bunks $20 per nite, primitive camping $10 per nite. Includes showers and kitchen facility.
No meals provided during our courses.
2019 Dates
WFA Nov 23-24
WFA Dec 7-8
2020 Dates
WFA
Jan 18-19
Feb 22-23
Mar 7-8
Apr 4-5
May 2-3
Jun 6-7
WFR Recertification
Mar 21-22
Apr 18-19
Jun 27-28

Full WFR
WFR May 16-23